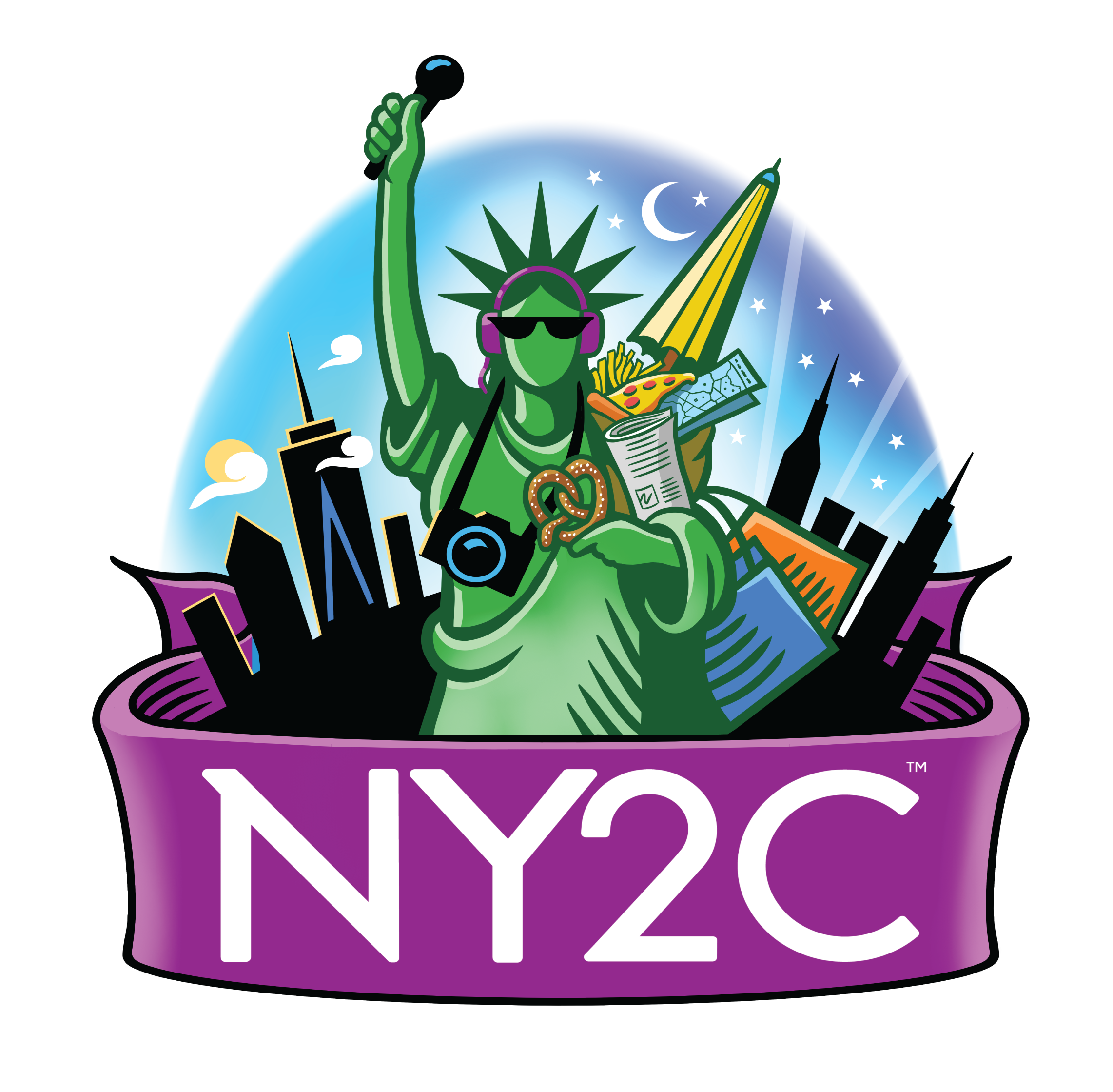 NY2C showcases archived and real-time video content featuring people, places and happenings in New York City: the world's leading tourist center. It is designed for residents of the area, as well as visitors interested in visiting or returning to "The Big Apple".
NY2C's production teams have produced an expanding roster of programming consisting of more than 700 hours of video material, largely dedicated to its flagship show "What's Up New York." The platform is continuing to expand into live event production and other aspects of digital media. We are a fun and driven company who wants motivated people who are interested in potentially growing with us. The producer and head of the company is Hollywood producer Frank Lieberman, and we have experienced mentors for each of our departments.
Our Team
Hover or Tap on someone learn more.
News Room
Blah, blah, oh... that's interesting!
NY2C's

Immersive Entertainment Company Showcases the Best of New York

Wednesday, Nov 3rd, 2021

During the pandemic, NY2C added hundreds of 4K quality content – including, vignettes and New York City trivia – that tells stories of the nation's largest city, its people, and the local businesses that are essential to communities. Read More
---
LES Club

Partners with NY2C to Blend Digital Content and Live Entertainment

Monday, Nov 1st, 2021

After more than a year of being sheltered inside during the coronavirus pandemic, audiences are eager for entertainment. But, because they always have a bevy of content at their fingertips, creating the right experience can be difficult. Read More
---
PREMIER

Weekly Roundup Show - The Pilot!

Monday, Jan 4th, 2021

Just in time for winter's first snow fall, we're wrapping up our first all things covered Weekly Roundup. An engaging new show that taps the real day to day operations of NY businesses, events, and venues. In this ever shifting landscape, we expect to have plenty to chat about.
---
50+ New

NYC Trivia Videos Added!

Wednesday, Nov 11th, 2020

We have a huge collection of fun and interesting multiple choice trivia videos that are as fun to watch as they are to play along with on social media like Facebook. Look out for some awesome giveaways and contests!
---
New HQ

Near Iconic Forest Hills!

Friday, Oct 23rd, 2020

No one enjoys moving, but this is an exception. We just moved our headquarters to Forest Hills, with all new studios, green screen rooms, production bays, the works. We're quite excited.
Careers
Think you're too good? We'll let you know.
Video Production Internship
New York City, NY
The internship is based in midtown West in New York City. 67-53 Clyde StreetForest Hills, NY 11375. NY2C is an Entertainment related Web channel that hosts High Quality footage of unique and special landmarks, venues, locations, and events in New York City for tourists and locals looking for interns to start JUNE 2019. We are looking for motivated people (great for college students looking to earn internship credit). In particular, people who are looking for hands on experience in Film editing. Must have some experience with editing software!

***In the Film Editing Department you will be mentored by our head of Editing, and learn how to edit Promotional videos/Vignettes to a beat. The head of editing has worked as an Editor for ABC's 20/20, directed award-winning documentaries for ABC CLOSEUP, directed specials with Peter Jennings, Barbara Walters, Hugh Downs, and Ted Koppel, and directed the prime-time series Our World with Linda Ellerbee and Ray Gandolf. She directed the television movie In The Shadow of Love with Lisa Vidal, Jennifer Dundas and Harvey Fierstein as a co-production of ABC and PBS. Our other editors have been having a great time, and are learning a lot, and I'm not just saying that! We look forward to hearing from you!

We are a fun yet a serious company who want people that are motivated, interested in potentially growing with us and already have experience Filming and Editing. The Producer and Head of this Company is Hollywood Producer Frank Lieberman. We have a mentor for each of our departments.

Intereested? Email us your resume and demo real if you have one to info@ny2c.com